Built on advanced XP technology, Pro Gold i2 is the front runner in software systems for the real estate industry, and is the only complete front & back office single entry package available.

Pro Gold i2 real estate software operates within a SingleEntry, Single SourceSM protocol to save your company time and money through the elimination of excess staffing, multiple system management, and data duplication. Pro Gold i2 will reduce your duplicate date entry with a one stop solution.
Data input begins by entering your listing data into your local MLS. This information is then automatically transferred to Pro Gold i2 through the MLS data feed.
Brokers/Owners now have choices...traditionally the franchises input listing information, pictures and transaction information using the franchiser's corporate interface, such as CREST EDGSM for the Century 21, ERA, & Coldwell Banker brands. Now for the first time Pro Gold i2 has the ability to report to the national web sites of Century 21, ERA, Coldwell Banker, & Weichert, Realtors, as well as sending transaction information to the franchiser's corporate franchise reporting system.
Those real estate affiliates choosing Pro Gold i2 can streamline their data entry process, instead of having several separate systems that create inconsistencies in their office procedures.
Integrating their front & back office operations with Pro Gold i2's Single Entry system will allow real estate firms more efficient daily operations and reduce overall cost through Pro Gold i2.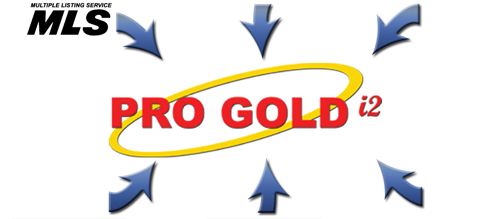 What makes Pro Gold i2's Single Entry unique is that it integrates all aspects of the real estate office, including MLS, corporate franchise reporting, all accounting functions, integration to company web sites and even remote login for homeowners and their sales associates.
Unlike other 'integrated' systems that require additional third-party software, Pro Gold i2 (with optional modules) is the only complete software system available to the real estate industry. The package and modules cover all aspects of real estate office management from the front office processes to those in the back office, including full integration with regional MLS databases. Click here to see a full list of the regional MLS databases Pro Gold XP supports.
For more information on Pro Gold i2, please read our Pro Gold i2 overview, email us at Sales@taronetwork.com, or click here and we will contact you directly.
SingleEntry, Single Source is a service mark (SM) of Taro Systems, Inc.